Nowadays, delivery services around Kuala Lumpur have grown more popular and are able to cater to many occasions such as a birthday surprise delivery KL to celebrate your loved ones.
There are plenty of stores and businesses around Kuala Lumpur that offer surprise deliveries to your doorstep with just a simple click of a button.
In this article, we will suggest to you 9 ideas for birthday surprise deliveries in KL to give to your family and friends on their special day.
Stick around to find out more!
9 Birthday Surprise Delivery Ideas
Ajwa Bakery
If you are looking for an amazing birthday surprise delivery KL to celebrate birthdays, Ajwa Bakery is the perfect choice for you!
Located in Kota Damansara, Ajwa Bakery opened its doors to the public in 2010 and has been serving customers till today with the most delicious bread, desserts and cakes made daily.
They are also known to be a halal JAKIM-certified bakery, so there is no need to worry as they ensure all their ingredients and manufacturing processes are clean and tayyiban.
One of their most special features is their "Sweet" gifts, a birthday surprise delivery that efficiently delivers amazingly delicious cakes and gifts right to your doorstep.
Their cakes have a wide range of flavours that you can only find at their store such as their American Chocolate cake, Pandan Gula Melaka Cake and so much more.
There are many combinations of cakes, balloons and bouquets of treats and chocolates that you can choose from. The choice is up to you depending on what you want!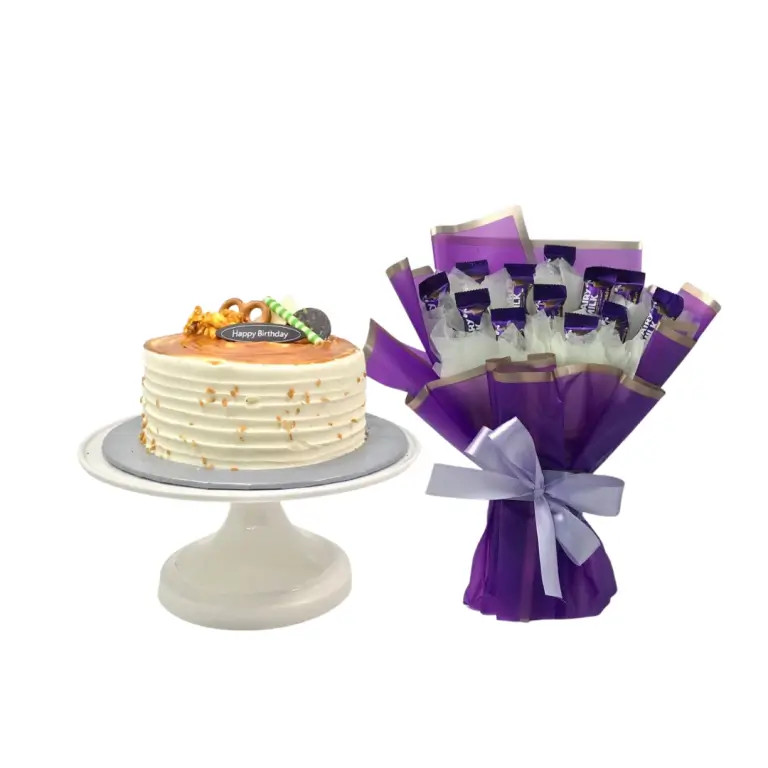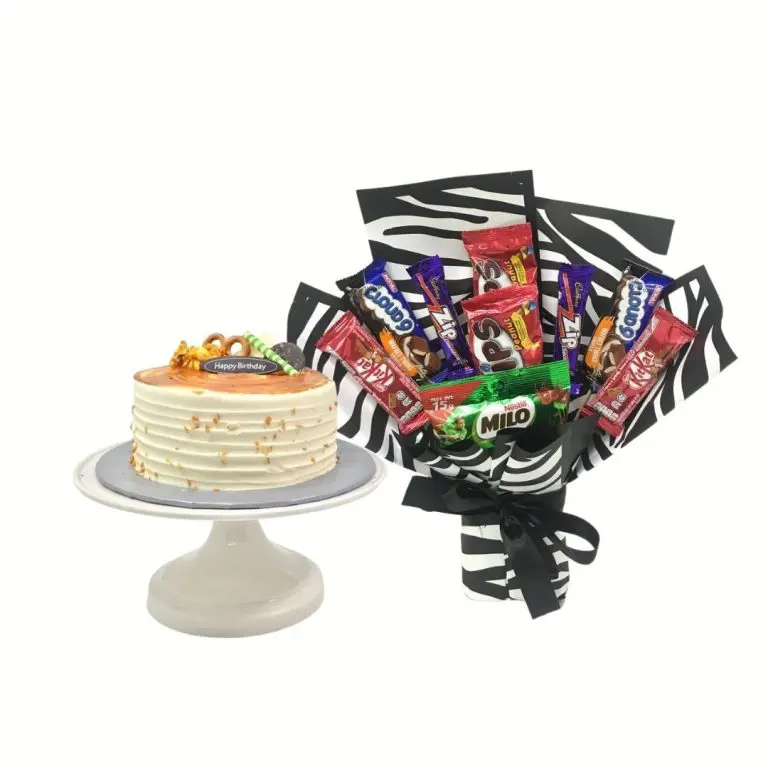 2. Sugar and I desserts
Another popular dessert you can give as a birthday surprise are bombolonis. If you are looking to find bomboloni deliveries, Sugar and I are offering them.
Dusted with icing sugar, these fluffy and sweet doughnuts come with Matcha, Nutella, Lotus Biscoff filling and many more.
Aside from their popular bombolonis, they also offer other desserts such as brownies, cupcakes and cream puffs which are also available for deliveries.
3. Bao Malaysia's box of baos
On a more savoury note, you can surprise your loved ones with a birthday surprise delivery KL of a box of baos from Bao Malaysia for their birthday.
These light and soft baos sandwich fresh and juicy fillings that are paired with special creamy sauce and are a suitable size for a quick yet satisfying bite.
Occasionally, Bao Malaysia launches specially made luxury premium bao boxes such as the Flight of Fantasy Bao Box which contains fillings and meats from all over the world for you to try.
4. Desserts & Plants' cookies and succulents
If your friend is a plant lover and a sweet tooth, the gift set from Dessert & Plants is a great choice for a surprise gift.
The set comes with a tub of earl grey or cranberry flavored cookies and a succulent plant that is carefully placed in a cement pot along with a care guide for the plant.
There is also a customizable greeting card that comes with the delivery. So if you write a personalized message for your loved ones during your booking, it will be inscribed on the card for you.
5. Durians and durian flavoured desserts
Another birthday surprise delivery KL idea we suggest are durian gift sets for those who love durians. These gifts can either be the fruit itself or durian flavored desserts.
Golden Bites offers a wide range of durian desserts such as their durian burnt cheesecake, musang king snowskin mooncake, handmade durian lava cake and so on.
Therefore, if you have a durian lover friend or family, you could try surprising them with durians and durian flavored desserts for their birthday.
6. Absolut Chocolat's Koo Kee set
Another suggestion we have of a birthday surprise delivery KL for you is the Koo Kee set from the local brand Absolut Chocolat.
The Koo Kee set comes with three tubs of different flavored cookies which are milk lava, dalgona and salted egg. The set also includes their popular salted egg sauce to dip the cookies into.
Both sweet and salty, this set is a wonderful balance between the two and is a fun dessert that can be shared together.
7. Kintry's box of artisanal snacks
If you wish to surprise your friend with something more simple, you could try gifting them a box of snacks such as Kintry's box of artisanal snacks.
The gift box is filled with various snacks and goodies that are tasty and healthy. You can also customize your gift box with the snack of your choice!
The snack choices include Pandan Gula Melaka Granola, Salted Egg Yolk Potato Crisps , Oat Cookies with Choc Chips and much more.
8. Bow + Ribbons' dreamy gift set
Bow + Ribbons' dreamy gift set is a wonderful gift to surprise a female friend or family member for their birthday.
The gift set is pink themed and is customizable. You can choose self-care items such as bath salts and candles and pair them with snacks such as chocolates and juice!
9. Tapping Tapir's chilled sodas
Tapping Tapir's chilled sodas are also a fantastic and refreshing gift set to surprise your friends and family with.
The set comes with seven different flavoured sodas of your choice and they are also affordable, low in calories and are made with all natural ingredients.
In conclusion, there are plenty of birthday surprise delivery KL ideas that you can choose for your loved ones.
If you are looking for the perfect surprise delivery bakery service in Malaysia, we highly recommend Ajwa Bakery!
You can order your surprise delivery at Ajwa Bakery now!
Freshly baked bread and cakes are served everyday at Ajwa Bakery, a halal JAKIM-certified bakery in Kota Damansara.
Ajwa Bakery has been serving delicious bread, scrumptious cakes and desserts since 2010.
All of their products are lovingly handmade on location. Not only they strive to make halal goods, but also through a clean and, insyallah, tayyiban manufacturing method.